NVHSA Flames
Homeschool Sports Network
*** Boys and girls high school aged Basketball teams are expanding their rosters and are looking for more players***
pre-season basketball sessions are being scheduled for October, regular season and games begin November 1st. High school teams also compete in the post season for a state championship and national championship on the East Coast.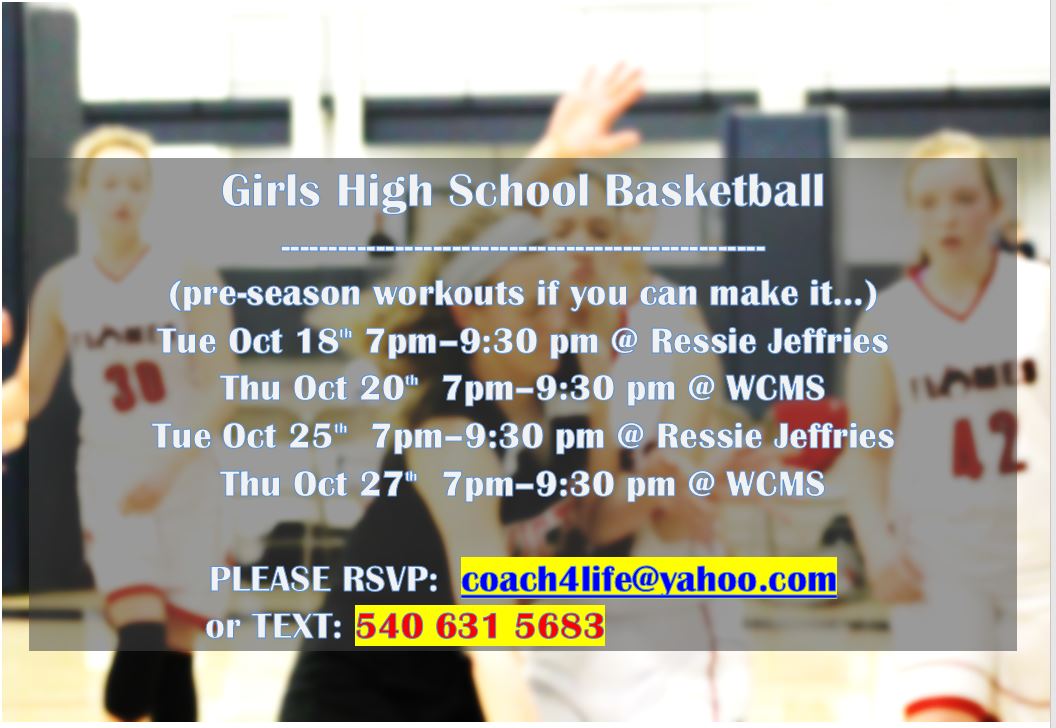 Interested? please contact Coach Davis at coach4life@yahoo.com or call/text 540 631 5683
for additional information,
join or visit the

Flames Facebook Group page.